This page collates all the outputs we have produced containing data from the census conducted in 2021.
The census is a survey undertaken by the Office for National Statistics (ONS) that happens every 10 years and gives a picture of all the people and households in England and Wales. Census Day was on Sunday 21 March 2021 and Trafford's response rate for usual residents was 98%. You can find further information about the census 2021 from the ONS, including their proposed timeline for publishing the data. Following each release we will be creating and updating our outputs concerning Trafford and publishing them here.
Reports
2021 Population & Households in Trafford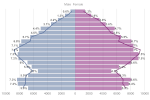 Following the first release of data from the 2021 census, this report contains analysis of the change in Trafford's population and households from the previous census, and provides comparisons with the other local authorities in Greater Manchester.
Data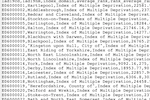 Open Datasets
Datasets in CSV format containing population estimates by sex and 5 year age band, population densities and household estimates for Trafford and each of the Greater Manchester (GM) authorities.
Notes
Within the outputs provided, the variable name "sex" refers to the assignment at birth based upon an individual's biological aspects, and "gender" refers to an individual's personal, internal perception of themselves (ONS: What is the difference between sex and gender?). Further information is provided by the ONS in: Sex and gender identity question development for Census 2021
Population and household estimates are rounded to the nearest 100, therefore discrepancies can occur e.g. between the sum of population by age bands and the total population figure